We're in a new decade! Welcome to the roaring 20's… we can't wait to get stuck into the New Year and make it our best yet. So this means we have some resolutions to uphold and as I'm sure you've already guessed- they're safety orientated. We thought we would share these with you, so that you can steal them and make them your 2020 resolutions as well.
WEAR THE CORRECT PPE 
We can't explain enough how important it is that you and your colleagues are wearing the correct personal protection equipment (PPE) for the task in hand. When it comes to gloves, 70% of hand injuries occur after the gloves have been removed (HSE 2018/19). PPE helps you to reduce the chance of an injury, whilst also helping you to do your job more efficiently- wearing it should be a no brainer!  It is also essential that you inspect your PPE. A daily inspection of your gloves is crucial from the first day they are removed from the packet, ensuring they are always fit for the day's work. If you are in need of some new gloves, take a look at our selection to pick out the perfect gloves for your profession.
IDENTIFY COMMON INJURIES
Not all workplaces are susceptible to the same types of injuries. The most common accident kind for construction is slips and falls (29%), whereas electricians are more prone to electrocution. This is why it is important that employees take the time to identify what the most common types of injuries are, so they can make the necessary changes to prevent these injuries from occurring.
SPEAK UP!
Workers should always be encouraged to speak up when it comes to safety hazards and injuries, doing this helps to reduce the risk of future injuries. Unfortunately, many workers turn a blind eye to hazards and injuries, and decide not to report them. But if the employer doesn't know about a hazard, how can it be fixed? Remember your safety is always the number one priority!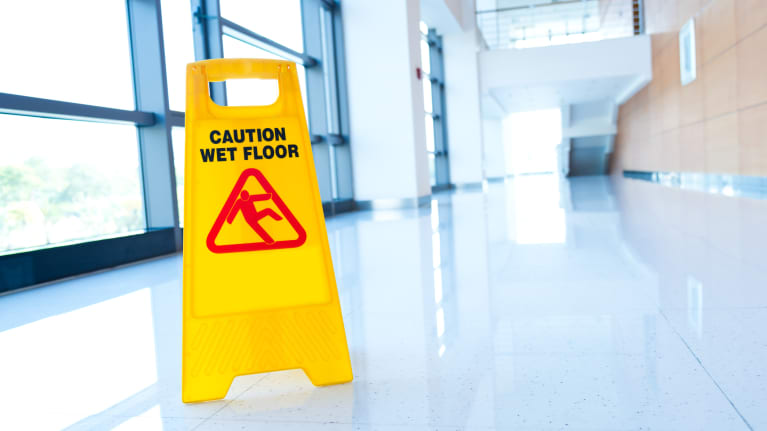 DON'T TEXT AND…
Any distraction no matter how big or small could lead to a life changing accident. Whether you are on your phone and driving a car or van, texting and walking around a warehouse or texting and driving a power industrial truck, for instance a forklift, you should be alert as to any possible dangers. Not concentrating due to looking at your phone, could lead to an accident which may have been easily prevented.
So there they are- our top safety resolutions for the new year. Stay safe and alert, we hope you have a great 2020.